The Merry Wives of the Wild Wild West
Published on Jul 6, 2023
BCTC Theatre & Antagonist Productions present William Shakespeare's The Merry Wives of Windsor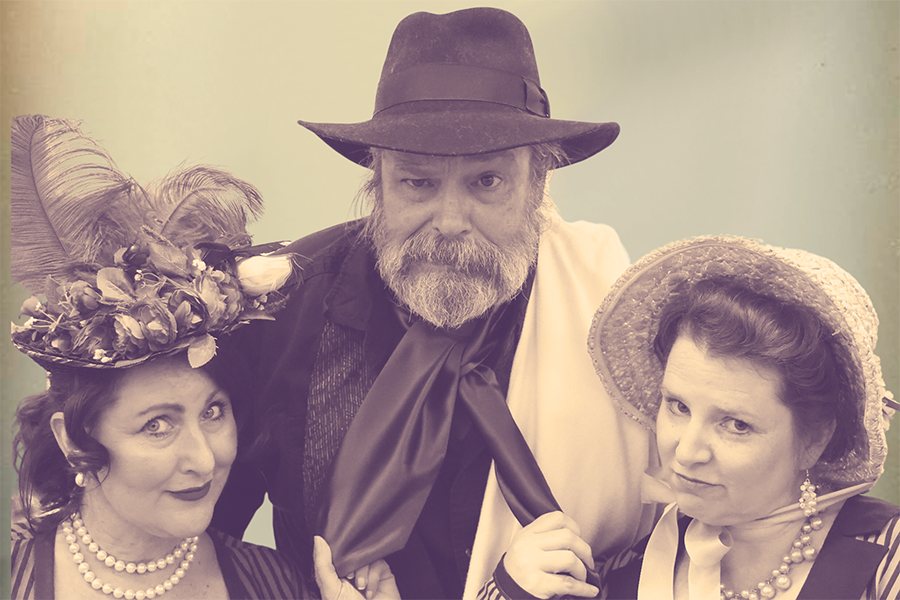 LEXINGTON, KY – Bluegrass Community and Technical College (BCTC) and Antagonist Productions present William Shakespeare's The Merry Wives of Windsor, directed by Treyton Blackburn. Gates will open at both locations at 6:00 pm for food trucks, live music and a cash bar. The show will start promptly at 7:30 pm and is approximately 90 minutes long with a 15-minute intermission.
The Merry Wives of Windsor follows the tale of Sir John Falstaff as he decides to fix his financial woe by seducing the wives of two wealthy merchants. When the wives figure out that he sent them identical letters, they devise a plan, with the help of their husbands and friends, to trick Falstaff and put his mischief to an end.
"The Merry Wives of Windsor has been on my directing bucket list for a while," says Director Treyton Blackburn. He first encountered the play in high school and has "always had an affinity for the loveable fool archetype." Which is where his love for the character Falstaff was born. He says that "there is something both hilarious and profoundly human about characters who possess tenacity without possessing wisdom. Falstaff is an outlaw and a wanna-be romantic. A gluttonous vagabond with the soul of a poet. A liar and a cheat just trying to get by. I cannot wait to watch the brilliant Tim X. Davis bring him to life."
Midway Event Details:
Date: July 20, 21, & 22
Location: Equus Run Vineyards, 1280 Moores Mill Rd, Midway, KY
Time: Gates open at 6:00 pm. Show begins at 7:30 pm.
Lexington Event Details:
Date: July 28, 29, & 30
Location: Moondance Amphitheater, 1152 Monarch St., Lexington, KY
Time: Gates open at 6:00 pm. Show begins at 7:30 pm.
Admission to The Merry Wives of Windsor will be free to the public. Donations will be accepted at the show.
For more information about the production, please contact BCTC Theatre program coordinator Tim X. Davis at timothy.davis@kctcs.edu or (859) 576-1744.
About Antagonist Productions
Antagonist Productions is a nonprofit theatre company whose primary goal is to impact, collaborate, encourage and focus on local artists.