Study Abroad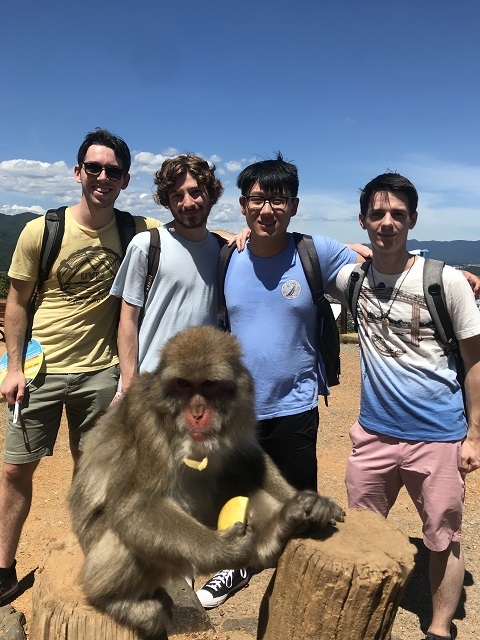 Are you interested in studying in another county? We want to help get you there!
Study abroad involves you traveling outside of the United States to earn college credit. There are a wide variety of destinations and programs for you to choose from. Scholarships are also available for many programs.
Contact the Global Learning Center at bl-global@kctcs.edu if you are interested in learning more. It is recommended students start planning up to one year in advance.
Study Abroad Programs
There are hundreds of study abroad programs available. Here are two very popular study abroad providers. You are encouraged to review their programs to get an idea of some of the options available. BCTC's study abroad coordinator can help you narrow down the options and find a program that fits your needs.
Kentucky Institute for International Studies
Council on International Educational Exchange
Study Abroad Scholarships
Study abroad can be very expensive! Fortunately, there are scholarship opportunities available.
The Benjamin A. Gilman Scholarship is an excellent scholarship opportunity for U.S. citizens who are Pell Grant recipients.
Study Abroad also has a great scholarship database. It is recommended you review any potential scholarships with the study abroad coordinator.
Study Abroad FAQ
Below you can read some commonly asked questions. The answers to these questions have been provided by BCTC students who have previously studied abroad.
There are many different scholarships that are open for students who need help paying for a study abroad program. There are some based on things like need, location, diversity, and much more.
Many scholarships also look for community college students since many of those who attend a community college are non-traditional or first-generation college students. The best way to find these scholarships is by just looking through pre-programmed websites that you can filter to your qualifications.
You can also research the program companies that you are interested in to see what scholarships they offer. Be sure to ask your study abroad coordinator for help!
Each one has its own unique qualities. Staying in a homestay is a different way of interacting with the local people. You are able to become a part of someone's family and learn about the culture with a new perspective.
However, living in a dorm allows you much more freedom in traveling and experiencing what it would be like to live on your own in the country you are visiting. In the end, this decision depends on what you choose to focus on during your time abroad.
Studying abroad allows you to open your mindset and explore the huge world around us. Not only will this show employers that you immersed yourself into a new world, but it will show them that you are capable of adapting to change. It helps you learn how to communicate with people in a new way by finding what you have in common.
You will be able to learn more about yourself and see your own culture through a new lens. Everyone has a completely different experience studying abroad, so you are the only one who can determine what kind of experience it will be.
The best way to do this is by making a list of what you want to get out of studying abroad. If you are the type of person who usually goes along with what everyone else wants to do, this is the time to be selfish. Don't be afraid to do things on your own and say your opinion.
This could be your only chance to be abroad, so focus on what you truly want to experience. With that being said, don't forget to make connections with people along the way. The people that you meet will change your experience for the better.
Yes. As long as you have the ability to get to and/or from your program location, you should be able to arrive before the program or leave later. However, you will not be able to stay in the same housing as you will during the program, so you will need to make housing arrangements on your own.
If you receive a scholarship or grant for your flights, make sure that they will still cover you if you choose to extend your time. Studying abroad through a program can be quite expensive, so if you plan to spend more time abroad, make sure to budget for the extra things that your program may be covering.
There is no "best" time to study abroad. Each person will have a different way of completing their goals and a different time than they feel comfortable traveling abroad. However, traveling is much more accessible to students, so studying abroad during college is one of the more convenient times to gain experience.
Most students choose when to study abroad based on completely different things. You are the only one who will know when the right time to go abroad is, but your study abroad coordinator can help you choose a time that makes sense for you academically.
Success Stories
The students below have received assistance from BCTC to study abroad.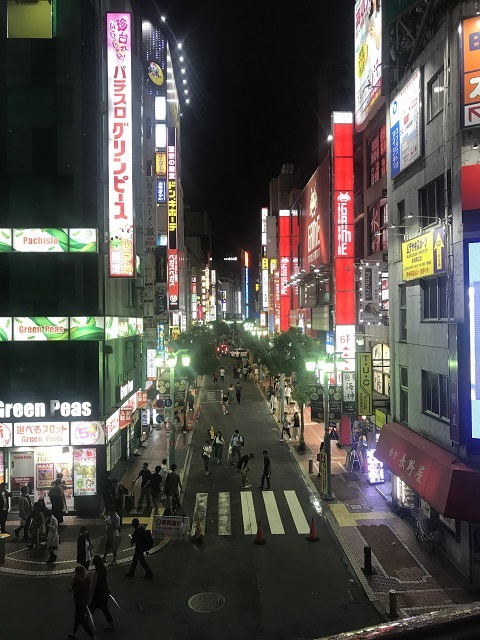 Brian Huesman - Japan - 2015 Gilman Scholarship
Jordan Taylor - Dominican Republic - 2016 Gilman Scholarship
Nathan Ogg - China - 2016 Gilman Scholarship
Jasmine Lofton - Spain - 2017 KIIS Scholarship
Jeffrey Ishmael - Japan - 2018 Gilman Scholarship
Arianna Conner - France - 2019 Gilman Scholarship
Kevin Jones - Germany - 2022 CIEE Gilman Go Global Scholarship
As these students will attest, studying abroad will change your perspective on yourself and the world, as you realize you're a member of a global community and part of the twenty-first-century workforce.