Student Organizations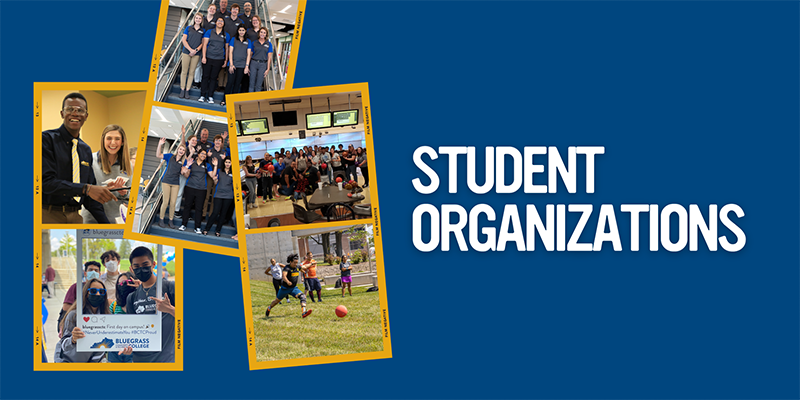 At BCTC, students are given many opportunities to shape their college experience! You can choose to run for SGA office, attend the monthly Peace and Earth Justice meetings, participate in a leadership retreat, and more. Your time at BCTC is what you make it, so don't hesitate to get involved!
Seize this opportunity to engage with your peers, sharpen your leadership skills, learn about yourself and others, and broaden your horizons!


Click here to enter the BCTC Student Life Portal
Are you looking to join a student organization or club on campus? There are many to choose from!
All Student Organizations must re-register at the beginning of the Fall semester.
Student Activities office will email the Student Organization advisors with the updated packet.
Questions?
Reach out to the Student Success Hub at BCTC-Hub@kctcs.edu or 859-246-6702.