Bookstore
Announcements
The Cooper Campus Bookstore is Permanently Closed.

Leestown Campus Bookstore
164 Opportunity Way
Lexington, KY 40511-2623
(859) 246-6633
Hours
Monday-Thursday: 8:00 a.m.-4:30 p.m.
Friday: 8:00 a.m.- 12:00 p.m.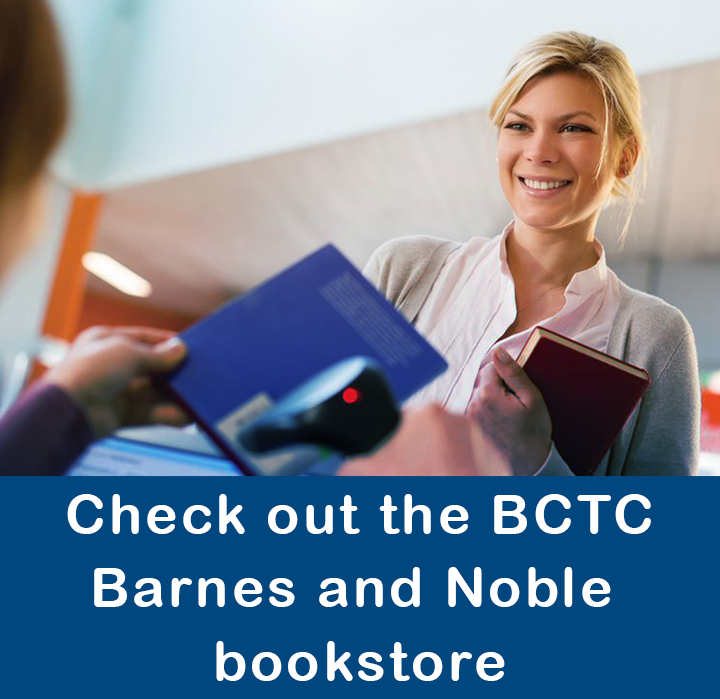 If you rented a book from the BCTC Bookstore and want to return it, please follow the instructions below.
Rental return due date has been extended to 6/15/20 and no late charges will apply until August.
On Wednesday, 5/6/20, you received an email with your rental ORDER NUMBER, rental titles to be returned, and link to your FREE UPS SHIPPING LABEL. Please use this link to print your free label and package your books for return to the BCTC Bookstore. At this time, this is the preferred method to return your rentals.
If the free UPS option does not work for you, you will be notified when the BCTC campus opens to the public. After the campus reopens to the public, you may bring your rental books to campus for check-in.
Check your spam folder if you do not see your rental return email in your Inbox of the email account used to rent the book.
You may use UPS to find where to drop off an outgoing UPS package.
If you would like to sell books back (that are not rented), you will find information on our bookstore home page (BCTC Bookstore- Leestown) for remote buyback, or we may recommend that you wait until our store reopens to the public so that you can sell back in person.
If you have any questions, please contact us at sm401@bncollege.com
Stay strong, finish strong, you can do it!
BCTC Bookstores