BCTC Alumna receives prestigious medical honor for her work at Dartmouth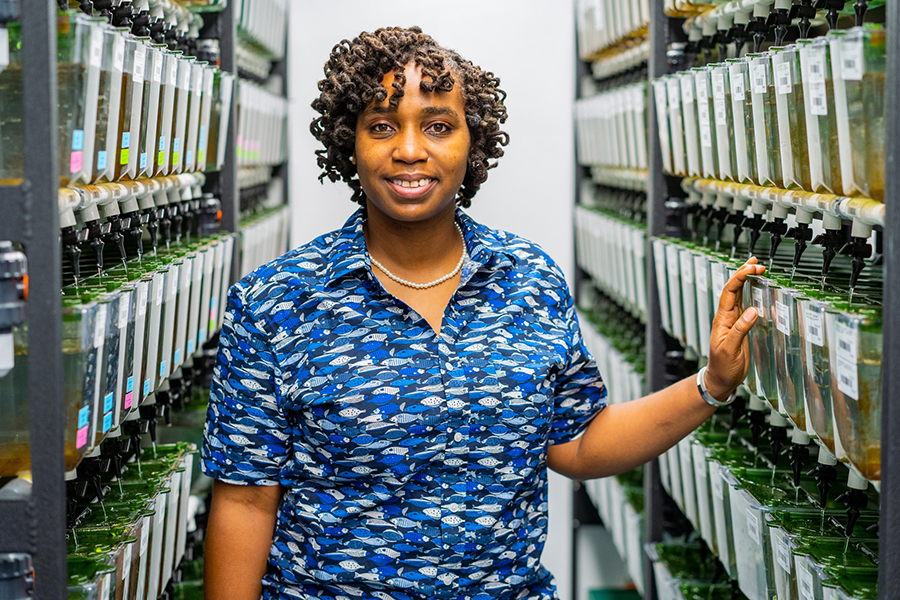 LEXINGTON, KY – Bluegrass Community & Technical College (BCTC) alumna, Cagney Coomer, Ph.D., was selected to become a 2022 Hanna H. Gray Fellow by the Howard Hughes Medical Institute. Coomer earned her AS from Bluegrass Community & Technical College, taking advantage of BCTC's Biotechnology program, the only 2-year biotechnology program in the state. Coomer then proceeded to transfer to Virginia State University to earn her Bachelor's, later returning to Lexington to earn her Ph.D. at the University of Kentucky. She currently works as a postdoctoral researcher at the Geisel School of Medicine at Dartmouth College.
Coomer was one of 25 researchers selected to receive this honor. The program focuses on recruiting and retaining individuals that are underrepresented in the field of science. The program supports fellows throughout their postdoctoral training and into their careers with over $1.4 million dollars in support.
"I'm honored to be chosen as a Hanna Gray Fellow and to become part of such a distinguished community of scientists," says Coomer. "Receiving this kind of funding and support from HHMI is validation for the work I've been doing and the science I'm planning for the future. It will give me the freedom to take risks, explore new areas, and bring my ideas to life."
Coomer's research will study how neural circuits develop and function, and how neurons communicate by using the Zebrafish as a research model. Coomer is particularly interested in the regeneration of neural circuits. "The zebrafish is capable of regenerating neurons along with other organs in the body including the heart, the liver, and the retina," she says.
Coomer has also worked across the country to help introduce young students in unrepresented groups to the exciting field of science. Dr. Coomer founded NERD SQUAD, a non-profit that focuses on exciting girls of color to pursue careers in STEM (Science, Technology, Engineering & Math).