BCTC Winchester Offers Associate Degree in Nursing
Published on May 11, 2022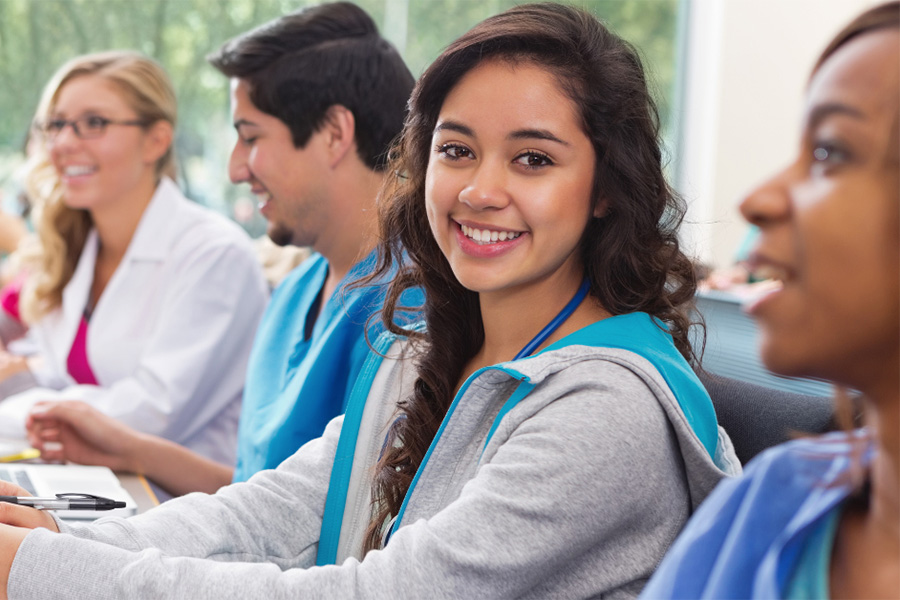 LEXINGTON, KY – Residents of Clark and surrounding counties will no longer need to travel to earn their Associate Degree in Nursing (ADN); they will be able to study at their community's college. Bluegrass Community and Technical College (BCTC) Winchester-Clark County Campus is now offering an ADN program for fall 2022.
Getting a nursing program at the Winchester Campus has been on my to do list since I arrived," said BCTC President Koffi Akakpo. I'm grateful for community support, healthcare partners, and our legislators who helped us get this done for Clark County."
Nursing students on campus has a goal for quite some time as the healthcare demand grows, especially in rural communities. BCTC Winchester offered other healthcare programs, such as Medical Assisting, and Nurse Aide, Kentucky Medication Aide, and phlebotomy certificates, but wanted to add that next step in the career pathway, ADN. This fall, BCTC Winchester-Clark County Campus will enroll 30 students into the ADN program.
We are thrilled to begin offering the ADN program right here in Winchester!" said Bruce Manley, campus director. Nursing is a high wage high demand job that will fill a large gap for several healthcare partners, including Clark Regional Medical Center."
BCTC will partner with Clark Regional Medical Center and other healthcare facilities to offer clinicals and other opportunities to students. Aligning high school with college is a priority for BCTC and Clark County Public Schools. Officials look forward to creating dual credit opportunities for students that will save time and money and help them get into the workforce sooner.
In addition, the Clark County Health Department, City of Winchester, and Clark County Community Foundation have been instrumental in making this vision a reality for our campus," Manley said.
Students interested in the program should attend one a Pre-admission Health Conference on May 13 1-3 p.m. or May 25, from 4-6 p.m. Both conferences will take place at BCTC's Winchester-Clark County Campus, 2020 Rolling Hills Lane, in rooms 207 & 210.
To be eligible to apply for the ADN program at Winchester this fall, students MUST attend one of Pre-admission Health Conferences, where advisors and admissions staff on site will discuss next steps, and meet requirements.
Learn more about the BCTC Nursing Program and other opportunities at the Winchester-Clark County Campus on the BCTC website or email ryan.turner@kctcs.edu. Fall classes begin August 15, 2022.