BCTC Students Receive Scholarships from Columbia Gas of Kentucky Nisource Charitable Foundation
Published on Nov 3, 2023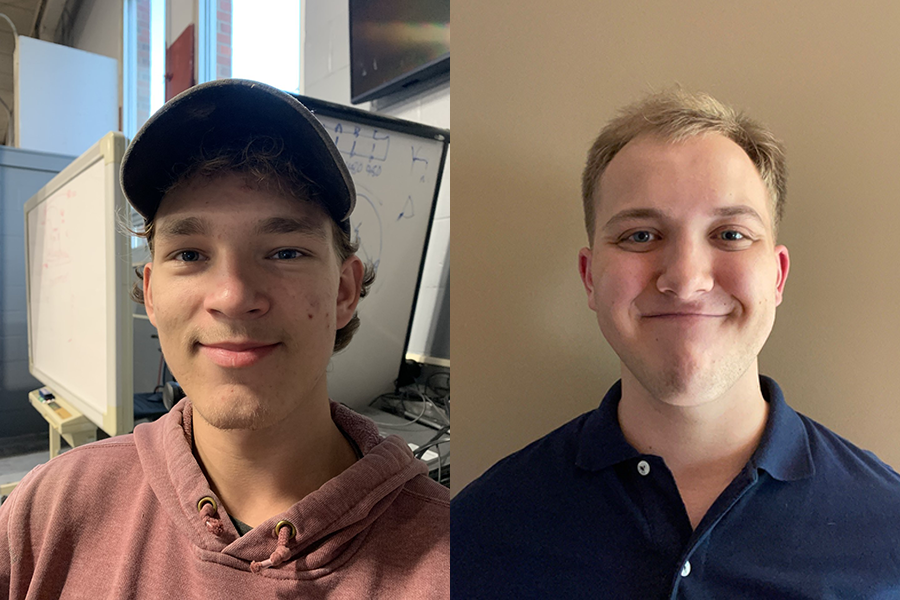 Lexington, KY – Bluegrass Community and Technical College (BCTC) celebrates Mykhailo Shvorak, recipient of the HVAC Technology award and Edward Riley Norris, recipient of the Welding Technology award from Nisource Charitable Foundation/Columbia Gas of Kentucky.
BCTC has a long history of working with local utility companies because they employ many of their trade program graduates. Nisource established the Nisource Charitable Foundation/Columbia Gas of Kentucky to help create strong and sustainable communities. Columbia Gas of Kentucky is one of the Commonwealth's leading energy companies. They partnered with BCTC to support two in-demand programs, HVAC and Welding, to help prepare skilled workers for these high-demand fields. Each recipient received a scholarship valued at $2,500 beginning fall 2023 semester.
"We know that a well-trained and adaptable workforce in Kentucky is critical as we move toward a more sustainable energy future," said Columbia Gas of Kentucky President & COO, Kimra Cole. "That's why we're pleased to invest in quality education in our community through this partnership with BCTC and its nationally recognized technical programs. We wish this year's recipients the best in their education and careers and know that the future of the industry is brighter with their energy," said Cole.
"We are thrilled that two of our students were awarded scholarships from the Nisource Charitable Foundation of Columbia Gas of Kentucky, said Dr. Greg Feeney, Acting President/CEO at BCTC. "There are numerous jobs available in these high-demand fields and we are so grateful for this partnership with Columbia Gas. With their support, we are preparing students for the workforce that will change their lives for the better," said Feeney. Information on the BCTC scholarship program can be found at: https://bluegrass.kctcs.edu/affording-college/paying-for-college/scholarships/index.aspx.