Upward Bound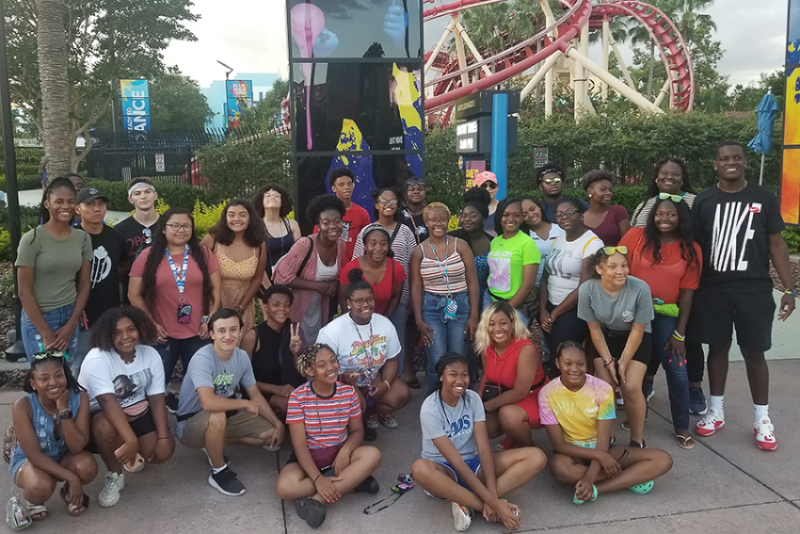 What is Upward Bound?
Upward Bound is a college preparation program that is part of the college's department of Diversity Equity and Inclusion.
Upward Bound is a federally funded TRIO program that provides academic support to high school students with plans to attend an institution of post-secondary education. The goal of Upward Bound is to increase the rate at which participants complete secondary education and enroll in and graduate from institutions of postsecondary education.
To qualify, students need to meet TRIO low-income guidelines or be a potential first-generation college student, meaning neither parent has obtained a bachelor's degree. Additionally students must have at least started the 9th grade or are in 10th or 11th grade and attend one of the target high schools. Students in the 11th grade must apply before December of the current school year in order to be accepted.
Application
If you need the application in a different format, please email bl-upwardbound@kctcs.edu or call 859-246-6579
Current schools being served
Fayette County: Bryan Station H.S, Lafayette H.S, and Tates Creek H.S
Boyle County: Boyle County H.S and Danville H.S
Clark County: George Rogers Clark H.S
Students attending STEAM Academy, Opportunity Middle College, etc. can qualify if the student's home school is among the schools being served.
Interested?
Program Objectives
Participants served will have a cumulative GPA of 2.5 or better.
Participants will achieve at the proficient level on state assessments in reading/language arts and math.
Participants will continue in school for the next academic year at the next grade level OR will have graduated from secondary school with a regular diploma.
Participants will complete a rigorous secondary school program of study (AP, Advanced classes, or dual credit opportunities, etc.) and graduate from high school in the year they were expected to graduate upon entry into Upward Bound.
Participants will enroll in a program of post-secondary education by the fall term immediately following their high school graduation OR have a letter of acceptance but deferred enrollment until the spring semester.
Participants will attain either an Associate's or Bachelor's degree within six years following high school graduation.
Staff
Fred Smith, Director
Takisha Mack, Educational Advisor
Charlotte Scott, Department Assistant I
Phone: (859) 246-6579
Office Hours: Monday - Friday 8:00 am - 4:30 pm
Email: bl-upwardbound@kctcs.edu