The HEART of BCTC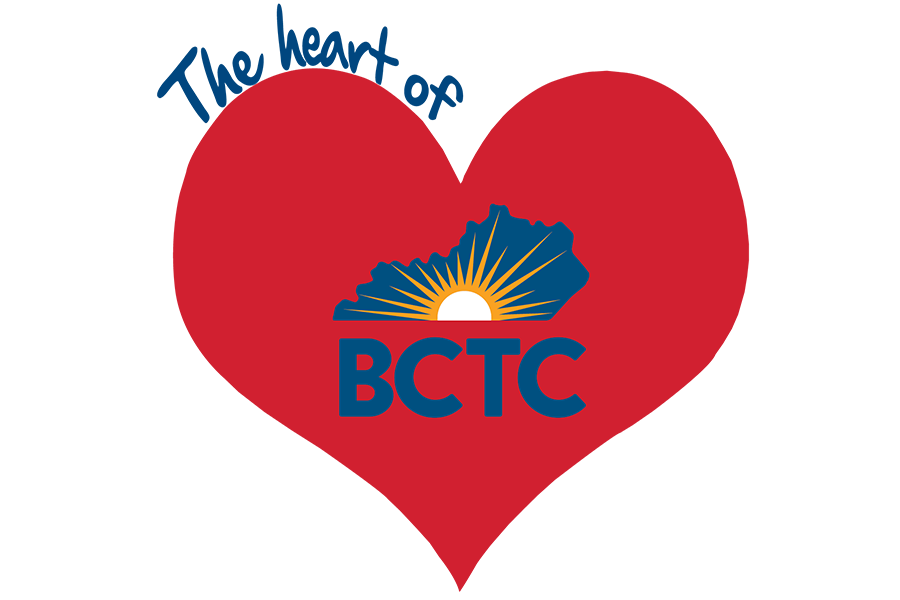 The HEART of BCTC was created for students who may need additional resources during their time at Bluegrass Community and Technical College.
The HEART of BCTC provides food, personal hygiene items, and cleaning supplies to enhance a student's overall well-being.
You can also check out our list of local community resources below.
Questions? Need assistance? Please email BCTC-Hub@kctcs.edu.
service Time and Location
The Pantry is open each Thursday from 10:00 AM to 2:00 PM, with the exception of Thursday, June 2nd. The HEART will be closed this date.
Leestown Campus
Building A, Room 203
164 Opportunity Way
Lexington, KY 40511
Parking is free at the Leestown Campus.
What to expect when you visit
When you visit the resource center, you will fill out a short intake form. Be sure to know your BCTC Student ID number.
Please bring a Photo ID.
You will be able to choose from the food, toiletry and cleaning supplies available.
Students may visit the pantry once a month.
Students will receive one bag to shop for items.
Newtown Pantry Pickup
Are you in need of some food or hygiene item assistance, but cannot make it to the HEART of BCTC Food Pantry located at the Leestown campus?
Complete the item request form here (new window) and then pick up your items at the Newtown campus!
Community Resources
We care about your success. Sometimes you need help outside of academics. Find a number of ways to get what you need on our Community Resources page.
Donations
If you would like to assist in serving students, please donate monetarily through the BCTC Foundation. If you have questions about donating food, baby, cleaning or personal hygiene items, please email BCTC-Hub@kctcs.edu.
Professional clothing items are not accepted at this time.