The HEART of BCTC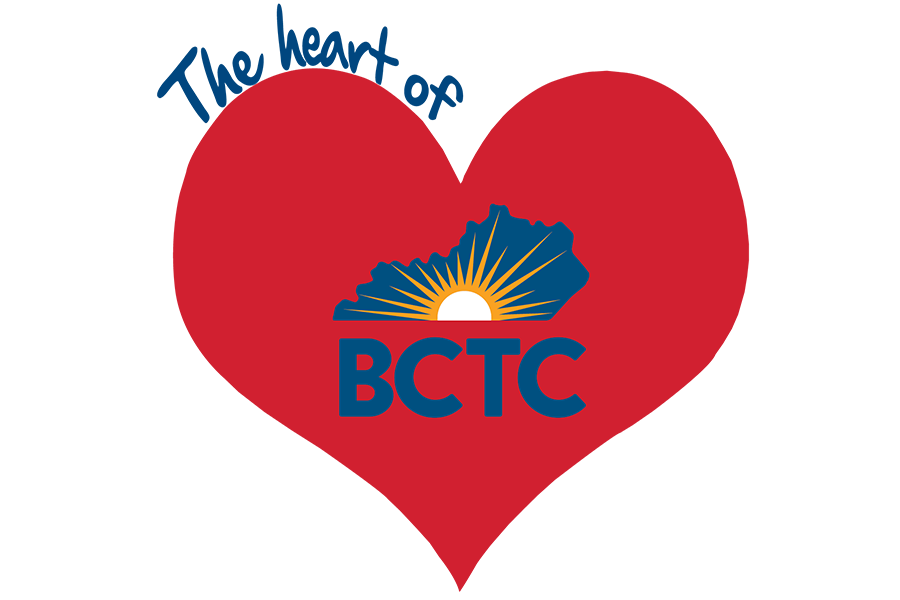 Announcements
Students are allowed to visit the Heart Pantry twice per month. To ensure we have enough supplies to serve all of our students, this limit will be enforced. If you need additional assistance, please contact the
bctc-hub@kctcs.edu
, and we can help connect you with additional resources.
The HEART of BCTC was created for students who may need additional resources during their time at Bluegrass Community and Technical College.
The HEART of BCTC provides food, personal hygiene items, and cleaning supplies to enhance a student's overall well-being.
You can also check out our list of local community resources below.
Questions? Need assistance? Please email BCTC-Hub@kctcs.edu.
service Time and Location
The Pantry is open Monday – Friday from 8:30 AM – 5:00 PM.
**Please note, each student is currently limited to visiting the pantry only twice per month. This restriction is subject to change.**
Newtown Campus
Science Education Center, Room 101
500 Newtown Pike
Lexington, KY 40508
What to expect when you visit
When you visit the resource center, you will fill out a short intake form. Be sure to know your BCTC Student ID number.
Please bring a Photo ID.
You will be able to choose from the food, toiletry and cleaning supplies available.
Students will receive one bag to shop for items.
Place an Online Order for Pickup at Your Campus
Are you in need of some food or hygiene item assistance, but cannot make it to the HEART of BCTC Food Pantry located at the Newtown campus?
Complete the item request form here (new window) and then pick up your items at the campus that works best for you! Please note, if you select pick up at a regional campus, we will get items to you as quickly as possible but it may take up additional time to deliver your order.
Community Resources
We care about your success. Sometimes you need help outside of academics. Find a number of ways to get what you need on our Community Resources page.
Donations
If you would like to assist in serving students, please donate monetarily through the BCTC Foundation. If you have questions about donating food, baby, cleaning or personal hygiene items, please email BCTC-Hub@kctcs.edu.