The HEART of BCTC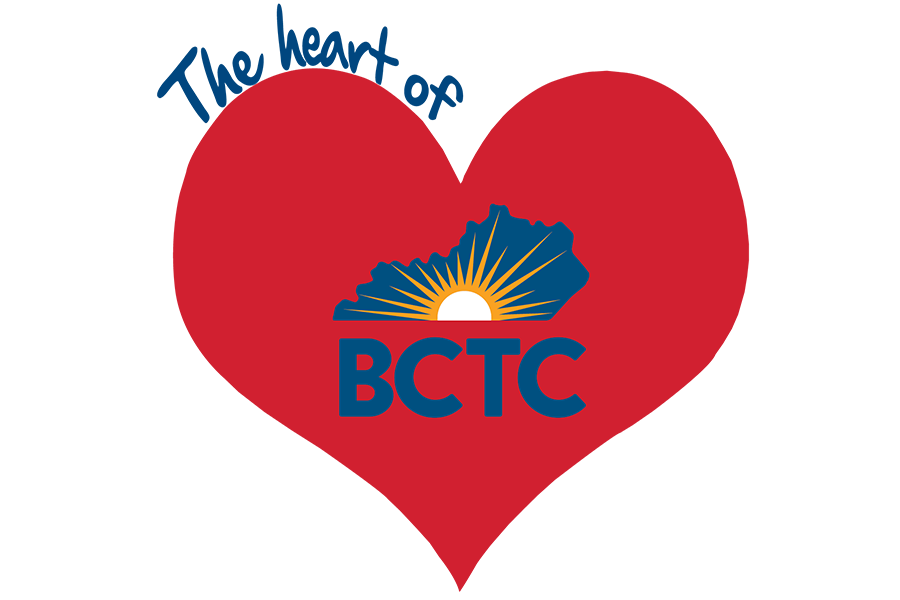 The HEART of BCTC was created for students who may need additional resources during their time at Bluegrass Community and Technical College. The HEART of BCTC provides food assistance and career ready clothing to enhance a student's overall well-being.
You can also check out our quick list of local community resources.
For questions please email BL-Heart@kctcs.edu.
Dates of service
On the following dates the HEART of BCTC Pantry will be open from 10 AM – 2 PM.
July 15
August 19
September 2
September 16
October 7
October 21
November 4
November 18
December 2
Location
The HEART of BCTC Food Pantry and Career Closet is located at:
Leestown Campus, A Building, Room 203
164 Opportunity Way
Lexington, KY 40511
Parking is free at the Leestown Campus
Contact Us
Contact the Heart of BCTC by email at BL-Heart@kctcs.edu
What to expect when you visit
When you visit the resource center, you will fill out a short intake form. Be sure to know your BCTC Student ID number.
Please bring a Photo ID.
You will be able to choose from the food, toiletry and cleaning supplies available.
Students may visit the pantry once a month.
Students will receive one bag to shop for items.
An appointment with a Career Counselor is not needed if students are interested in only receiving clothes from the Career Closet. If you would like to meet with a Career Counselor to review your resume and prepare for an upcoming interview along with receiving clothes, please schedule an appointment with a Career Counselor.
The career closet has work and interview-appropriate clothing available for students.
Please note: Not all items are available in all sizes.
The hours and dates for the career closet are the same as those listed above for the food pantry.
Donations
Due to limited office hours, we are asking if you would like to assist in serving students that you donate monetarily through the BCTC Foundation. If you have questions about donating food, baby, cleaning or personal hygiene items, please email BL-Heart@kctcs.edu.
Professional clothing items are not accepted at this time, due to low demand.