Bluegrass College Academy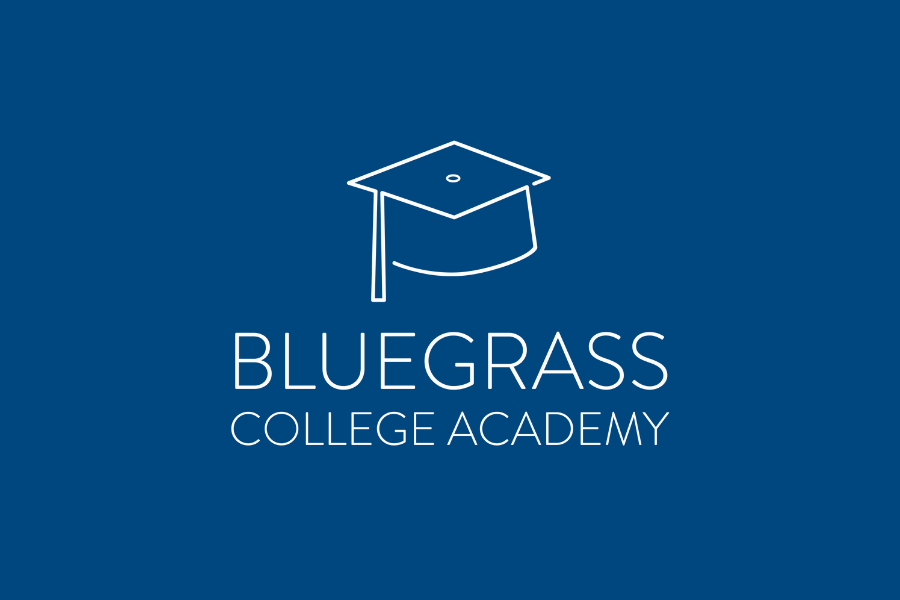 Want to be a college student while you're still in high school? With Bluegrass College Academy (BCA), it's possible to earn an associate degree by the time you graduate high school.
You'll enroll in 15 or more credit hours of college classes each semester that meet your high school and college graduation requirements.
Start as a junior and earn an Associate in Arts degree. Start as a senior and you can earn up to 31 college credit hours.
BCA Eligibility Requirements
11th or 12th grade student.
Successful completion of high school Algebra II or enrolled in Algebra II while in BCA.
Course-specific requirements and prerequisites met.
College readiness benchmarks met:

Cumulative unweighted GPA ≥ 3.2*; OR
ACT English ≥ 18 and ACT Reading ≥ 20 and ACT Math ≥ 22; OR
KYOTE Writing ≥ 6 and KYOTE Reading ≥ 20 and KYOTE College Algebra ≥ 14; OR
Wonderlic Verbal ≥ 325 and KYOTE College Algebra ≥ 14

Upon completing Year 1 of the BCA program, a student must achieve a cumulative 2.0 GPA or higher at BCTC to be eligible for enrollment in Year 2 of the program.
* 12th grade students with a cumulative unweighted GPA ≥ 3.0 are eligible but will be required to enroll in a College Algebra Workshop course along with a College Algebra course.
BCTC reserves the right to limit BCA enrollment based on capacity.
Campus-specific deadlines
Danville Campus:

Priority Admission: APRIL 30TH

Regular Admission: JULY 15TH (based on class capacity)



Georgetown-Scott County Campus

Priority Admission: APRIL 30TH
Regular Admission: JULY 15TH (based on class capacity)



Lawrenceburg Campus

Priority Admission: FEBRUARY 15TH
Regular Admission: JULY 15TH (based on class capacity)



Winchester-Clark County Campus:

Regular Admission: AUGUST 1ST
Application Process
Complete the application form here: Bluegrass College Academy Application.
Attach a copy of your high school transcript to the application or submit it through the online service, Parchment.com. The transcript must show your cumulative unweighted GPA.
Applications will be accepted until August 1st based on class capacity.
Complete BCTC's free, online admissions application for enrollment: Application for Admission.
Select the enrollment date when you would like to start the Bluegrass College Academy.
When asked if you are currently enrolled in high school, select 'Yes.'
Save the acceptance email that includes your KCTCS student identification number (a nine-digit number that begins with 00).
If you are not meeting college readiness benchmarks using your cumulative unweighted high school GPA or ACT scores, you can complete placement testing at a BCTC campus. To get study guides and schedule placement testing, go to Placement Testing and expand the Placement Testing section.