Personal Counseling
Message to students from BCTC Counseling Department
We are here for you.

BCTC Counseling Services offers free short-term confidential time-limited counseling and crisis services for all BCTC students. Something as simple as talking to someone can help you feel better, improve your grades and manage stress. We will talk with you, help you identify solutions or support, and connect you with those services at BCTC or in the community.

Sincerely,

Anita Nelums, M.Ed., LPCA
Director of Counseling Services
859.246.6914

Roger Pearson, LCSW
College Counselor
859.246.6299
Workshops
BCTC Personal Counseling is offering workshops in conjunction with FYE Spotlight Instruction on a rotating schedule this Fall. To register for and attend one of these sessions, please click on the links below. Additional sessions can almost always be scheduled for classes, groups, or students that cannot attend a regular session
Phone Apps that can help with mental health
I AM
Calm
Colorfy
Foco Time and Focus Keeper
Insighttimer
Liberate
Mind Shift
PTSD Coach
TAO Mobile
Woebot
Services via telephone, Zoom, Skype, or Microsoft Teams
Due to the Coronavirus pandemic, we are providing services through remote means.
BCTC Counselors are available to provide consultation Monday - Friday from 8:00 a.m. - 4:30 p.m.
You can self-schedule an appointment or call 859.246.6550
Because we are meeting remotely you may schedule for any day regardless of which campus you regularly attend.
Suicidal Thoughts or Ideations
If you are, or someone you know, is experiencing suicidal thoughts or ideations do not delay talking to someone- seek help immediately
Personal Counseling Information and scheduling
Personal counseling services are free and confidential for all registered BCTC students. We are available to assist students with handling a variety of issues that may or may not be classroom related.
Depression
Anxiety
Problems forming relationships
Lack of satisfaction with current relationships
Loss of relationships (through death, divorce, break-ups, moving away)
Family problems
Anger
Loneliness
Homesickness
Being different from others due to ethnicity, sexual orientation, disability, nationality, race
Experiencing violence now or in the past
Problems related to alcohol or other substance use
Rape/sexual assault
Problems with eating or body image
Adjusting to college
Adjusting to a new culture
Wanting to learn to make healthier life choices
Having a general sense of "not feeling like myself"
Having a general feeling of unhappiness or unease
Confusion about identity, who or what you want to be
Career and major exploration

Personal counseling services are free and confidential to all registered BCTC students.
Students frequently ask the following questions about confidentiality:
What if a professor calls to find out if a student has sought counseling?
What if a parent calls wanting to know if their son or daughter is getting help?
What if a future employer wants to know if a BCTC graduate has ever received counseling?
Our staff takes confidentiality extremely seriously. No matter who calls seeking information about students or alumni, the answer is always something like this: "We are not allowed to disclose any information about students without a written release of information from that student. Therefore, we are not even able to tell you whether a person has ever sought services here."
That means that students can seek counseling services at Counseling Services and rest assured that no one will know their business unless the student gives his or her permission for the counselor to release information. There are only three exceptions to this policy:
The first involves safety: If a student discloses to a counselor that he or she feels like they can not prevent themselves from killing or seriously harming themselves or another person, the counselor may need to break confidentiality. That doesn't mean that students can't talk about suicidal or rageful feelings. Lots of students go through times when they feel this way. It's just that if a person feels these things to such extremes that they can't control themselves from carrying it out, their counselor may need to break confidentiality to protect a person from harm.
Another exception to the policy is when the student tells the counselor about someone being abused who is either under 18, over 65, or disabled. In these cases, the counselor is mandated by law to disclose that information to the Kentucky Department of Social Services. The reason for this is to make sure that people who can not protect themselves are being protected by the law and by state services.
The final exception to the policy is when a judge forces a counselor to turn over records to a court of law. This is very rare and only occurs when students are involved in some sort of legal proceedings such as custody cases and lawsuits.
Informed Consent
Our policy about confidentiality is based on state law and the ethics of the counseling profession. We believe strongly that students should be aware of how these policies work before they begin counseling. This is known as a client's informed consent. Counselors talk with students about these and other related issues in their first session.
Remote services only at this time. Feel free to schedule for any day no matter what campus you attend. Counselors will contact you prior to your appointment with details.
Office Hours*
Phone: 859-246-6550
| | |
| --- | --- |
| Monday | 8:00 a.m. - 5:00 p.m. |
| Tuesday | 8:00 a.m. - 5:00 p.m. |
| Wednesday | 8:00 a.m. - 5:00 p.m. |
| Thursday | 8:00 a.m. - 5:00 p.m. |
| Friday | 8:00 a.m. - 5:00 p.m. |
*Appointments may be made outside of these hours. Please contact us to arrange a time.
Our Locations
Cooper Campus
AT Building Room 102
Leestown Campus
By Appointment Only
Newtown Campus
Science Education Center, Room 101

Additional Resources
TAO - Therapy Assistance Online
National Suicide Prevention Lifeline - Call 800-273-8255 or Chat with Lifeline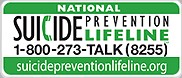 Crisis Text Line - Text HOME to 741741 from anywhere in the United States, anytime, about any type of crisis.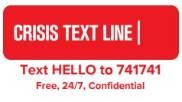 Veterans Crisis Line - Call 800-273-8255 and press 1