Workforce Assessments and Professional Certifications
Workforce Assessments
Need help finding the right people to hire or figuring out who to promote? We have several assessment options that can help:
National Career Readiness Certificate (NCRC) - (WorkKeys) - Foundational Skills Assessments in communication, business writing, listening, reading for information, writing, problem-solving, applied technology, applied mathematics, locating information, observation, interpersonal and teamwork.
National Occupational Competency Testing Institute (NOCTI) - More than 70 standardized and customized occupational assessments designed to measure knowledge specific to several fields, including electricity, maintenance, and industrial mechanics.
Bennett Mechanical - Measures mechanical aptitude.
Pearson Vue - One of BCTC's computer-based testing partners, offering licensure and certification testing for the skilled trades and many other occupations. View a complete list on Pearson Vue's website.
ESCO EPA Certification - This test is for anyone who maintains, services, repairs or disposes of appliances that contain regulated refrigerants to ensure proper refrigerant handling techniques.
Wonderlic Test - Used to admit and place students in the programs that best match their ability...with the number one predictor of academic success and industry-leading placement tests.
Call 859-246-6666 and ask to speak to a project manager to help you with all your workforce testing needs.
Professional Certifications
We are pleased to announce that we are now offering the following licensure exams:
Other licensure/certification exams we offer include:
Kentucky HVAC Master and Journeyman
Kentucky Electrical Master and Journeyman
COMPTia
NOCTI
APICS
Pharmacy Technician Certification
Microsoft Office Specialist
For a complete list and registration for these licensure/certification tests, visit the PearsonVue Test Center's website.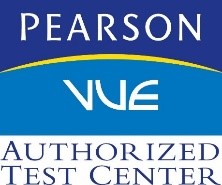 We are an Authorized Pearson Vue Testing Center, offering testing for clients in the licensure, certification, academic admissions, regulatory and government testing service markets.
Call the Workforce Solutions office at (859)246-6666 to learn more about our testing services and how they can be beneficial to your organization.