Welcome to Early Alert and Starfish

What is Early Alert?
With students at the heart of the BCTC mission, Early Alert supports student access, success, and persistence by acknowledging academic progress, identifying and targeting barriers to student success, and providing an available student support network.
BCTC Early Alert uses Starfish to help facilitate communication between instructors, students, and student support services. Starfish enables:
Instructors: Raise flags and give kudos to show progress in courses.
Students: Raise your hand to ask questions from anywhere at BCTC.
Student Support Services: Follow-up with students to assist with academic or non-academic needs.
How Do I Use Starfish? (Video Tutorial)
Frequently Asked Questions
Starfish is easy to access through your MyPath Account.
Step 1: From the BCTC Website click on the MyPath link in the top left corner. (Image below)

Step 2: Click the Starfish link under the Take Me To section to log in to Starfish with your KCTCS email and password. (Image below)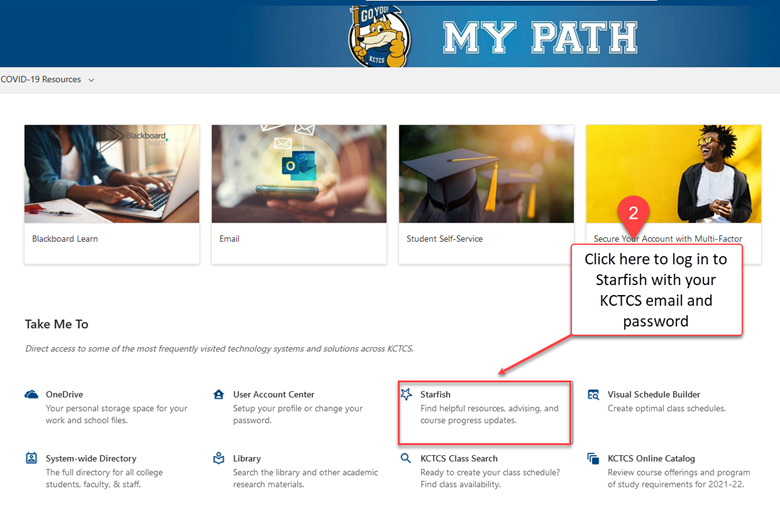 Your Dashboard is the screen where you can view all your messages and information from Starfish. Here you can Raise Your Hand for help, view Flags from instructors, Kudos, To-Do items, Calendar, Services, and BCTC Connections. (Image below)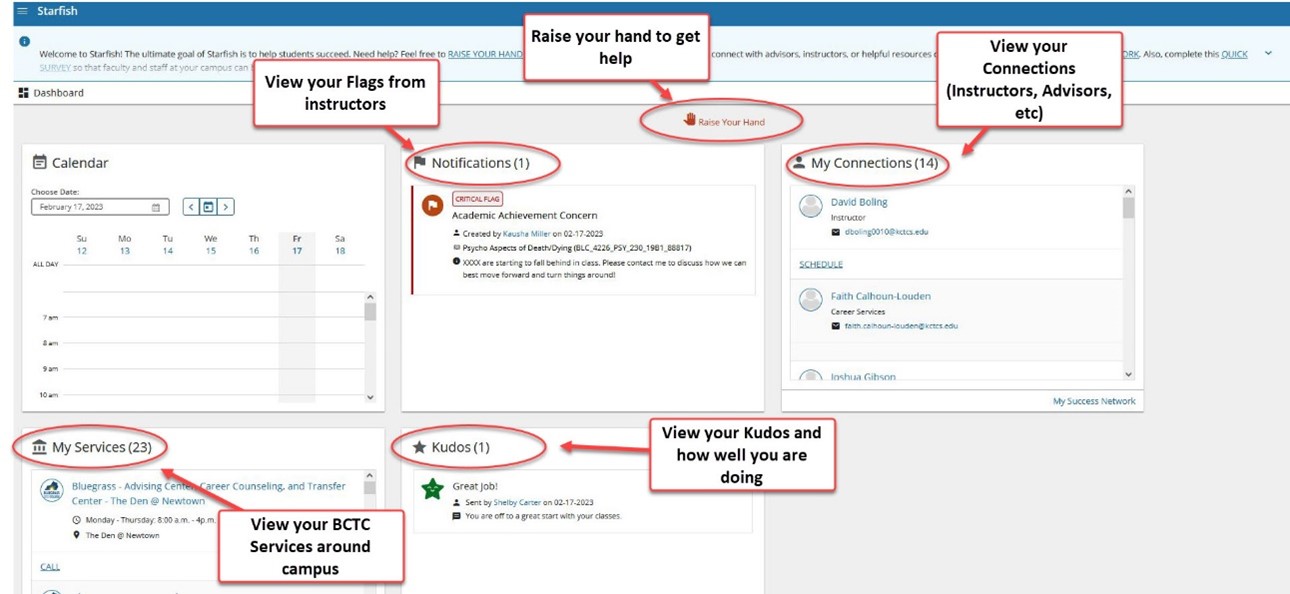 Highlighted Areas:
Notifications - View your Flags from instructors
Raise Your Hand - Raise your hand to get help
My Connections - View your Connections (Instructors, Advisors, etc.)
My Services - View your BCTC Services around campus
Kudos - View your Kudos and how well you are doing
Need help from Services offered around campus? Not sure who to go to for help? Use the steps to reach out for help.
Steps 1-2 (Image below)
Step 1: Select the hamburger menu icon in the top left corner of the page, next to My Success Network.
Step 2: Select Raise Your Hand.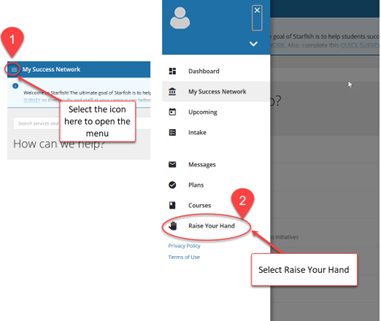 Steps 3-6 (Image below)
Step 3: Types of help needed - Select the type of help you need.
Step 4: Course - Select the course it applies to. (If your situation does not apply to a specific course you can leave it blank.)
Step 5: Details - Leave details about your specific situation.
Step 6: Submit button (bottom righthand corner) - Submit your Hand Raise here.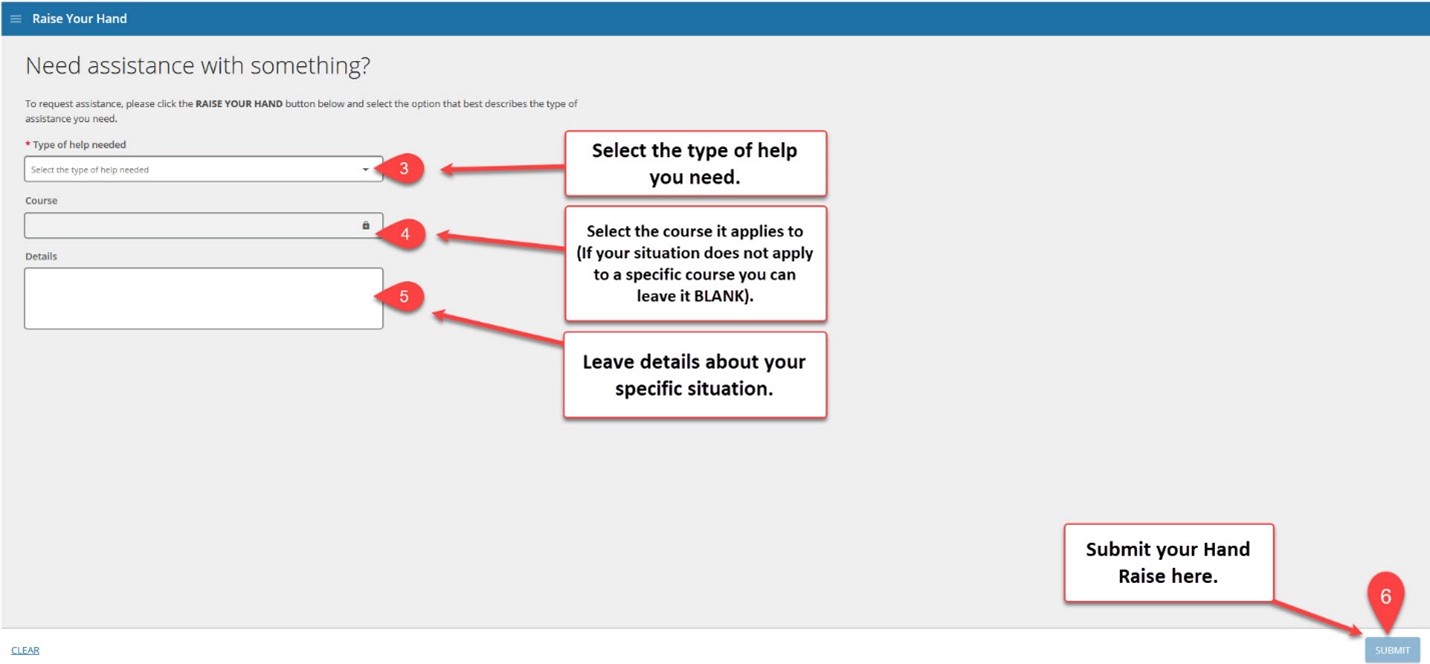 Anytime you receive a Flag, Kudos, To-do item or Message in Starfish you will also receive an email to your student account letting you know of this activity.
Steps 1-2 (Image below)
Step 1: You will receive an email from notices@starfishsolutions.com.
Step 2: Make sure to check the "Other" folder regularly as your Starfish email could be located there.

Follow along with the Starfish Module to learn more. The button below will open in a new window.
Or Contact us at BL-EarlyAlert@kctcs.edu.