Common Read Archive
Past Events
The BCTC Common Read is sponsored by the BCTC QEP PACT. Learn more about the QEP PACT.
Check out previous Common Read books and events below.
"THE SUN DOES SHINE"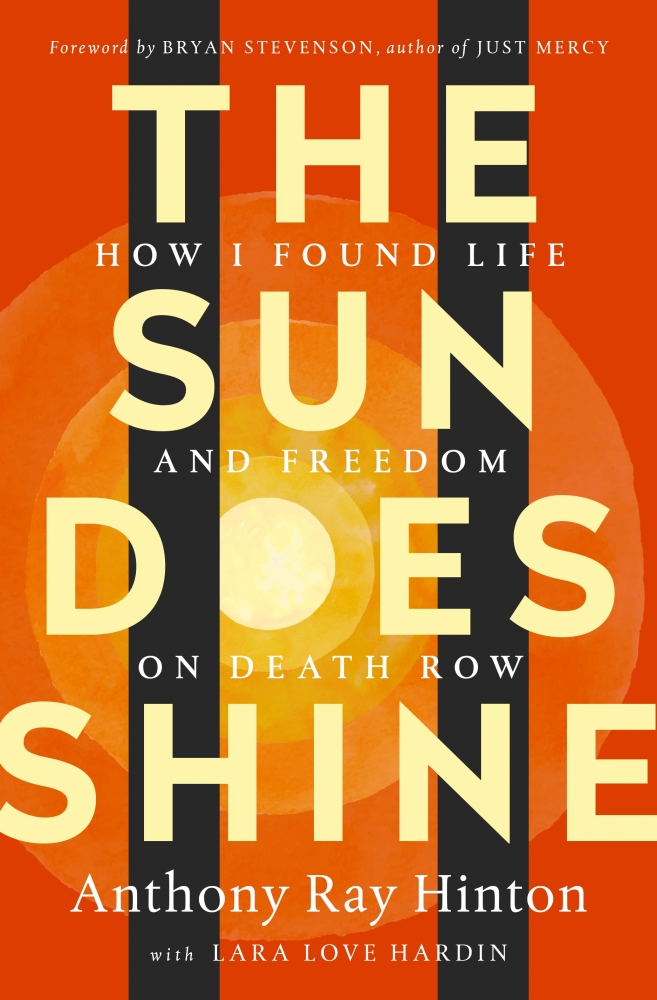 Students, staff, and faculty enjoyed reading "The Sun Does Shine" by Anthony Ray Hinton as they explored together the themes of the memoir during BCTC Common Read events throughout the year.
"In 1985, Anthony Ray Hinton was arrested and charged with two counts of capital murder in Alabama. Stunned, confused, and only twenty-nine years old, Hinton knew that it was a case of mistaken identity and believed that the truth would prove his innocence and ultimately set him free.
But with no money and a different system of justice for a poor black man in the South, Hinton was sentenced to death by electrocution. He spent his first three years on Death Row at Holman State Prison in agonizing silence―full of despair and anger toward all those who had sent an innocent man to his death. But as Hinton realized and accepted his fate, he resolved not only to survive, but find a way to live on Death Row. For the next twenty-seven years he was a beacon―transforming not only his own spirit, but those of his fellow inmates, fifty-four of whom were executed mere feet from his cell. With the help of civil rights attorney and bestselling author of Just Mercy, Bryan Stevenson, Hinton won his release in 2015." (Macmillan).
Common Read Event
BCTC Common Read Presents: The Innocence Project
Tuesday, April 5th, 12:30-1:45pm
Common Read Book Club
Join in the conversation as we discuss "The Sun Does Shine" by Anthony Ray Hinton! Discussions will be led by Assistant Professor Jon Thrower.
Wednesday, March 9, 2022
12:00-1:00 PM
Microsoft Teams
Virtual Author Visit
Re-Visiting Anthony Ray Hinton's Story.
Wednesday, March 2, 2022
11:00 AM-12:15 PM
Microsoft Teams
BCTC Common Read Art Exhibit
BCTC Students, staff, & faculty were invited to contribute works of art inspired by themes "The Sun Does Shine" by Anthony Ray Hinton
The Ten Thousand Doors of January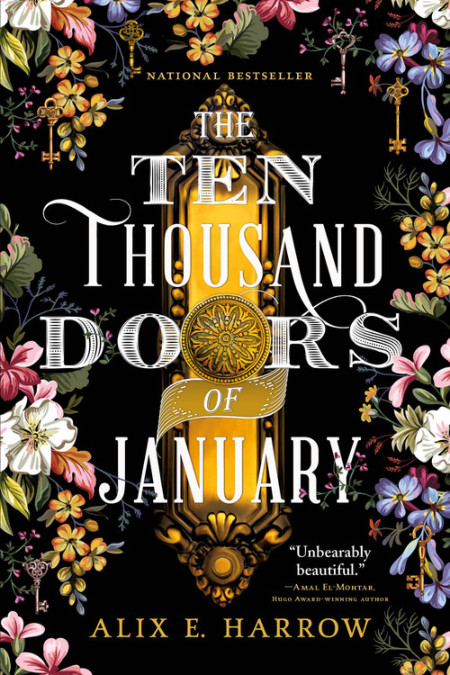 BCTC's Arts in Focus Committee presents…An exhibition of art inspired by BCTC's 2020-2021 Common Read book,
"The Ten Thousand Doors of January" by Alix E. Harrow.
We invited BCTC students, staff, and faculty to contribute works of art that are inspired by themes in the book.
Perspectives on Immigration
March 10, 2020 at 11am
Cooper Campus,
Academic Technology Building Atrium
Featuring:

Marilyn Daniels, J.D., Maxwell Street Legal Clinic;
Tatiana Lipsey, J.D., Kentucky Refugee Ministries;
Sarah Adkins, J.D., Executive Director, Neighbors Immigration Clinic; and
Dominique Olbert, Community Response Coalition

Cooper campus parking will not be patrolled on this day in order to allow more students to attend the event.
Food will be provided
Screening of Hillbilly
April 2, 2020 at 6pm
Lexington Public Library, Central Branch, Farish Theater
The film includes Common Read author Silas House and covers several themes discussed in Same Sun Here
Voter Registration Tables
Wednesday February 19--Newtown Campus, Classroom Building Lobby, 9am-3pm
Thursday February 20-Cooper Campus, Academic Technology Building Atrium, 9am-3pm
One Nation Out of Many Peoples: Immigration in American History
Monday, February 10, 3:30-4:30pm
Dr. Shi
Newtown campus, room CB 106-107
Same Sun Here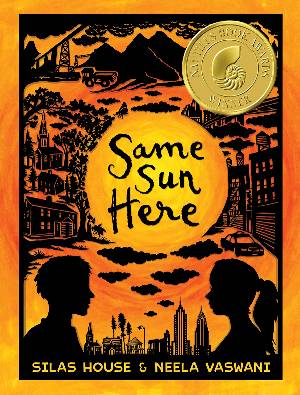 Students, staff and faculty will enjoy reading Same Sun Here, by Silas House and Neela Vaswani as they explore together the themes of the novel through BCTC Common Read events throughout the year.
In this extraordinary novel in two voices, an Indian immigrant girl in New York City and a Kentucky coal miner's son, find strength and perspective by sharing their true selves across the miles.
Meena and River have a lot in common: fathers forced to work away from home to make ends meet, grandmothers who mean the world to them and faithful dogs. But Meena is an Indian immigrant girl living in New York City's Chinatown, while River is a Kentucky coal miner's son.
As Meena's family studies for citizenship exams and River's town faces devastating mountaintop removal, this unlikely pair become pen pals, sharing thoughts and, as their camaraderie deepens, discovering common ground in their disparate experiences.
With honesty and humor, Meena and River bridge the miles between them, creating a friendship that inspires bravery and defeats cultural misconceptions. Narrated in two voices, each voice distinctly articulated by a separate gifted author, this chronicle of two lives powerfully conveys the great value of being and having a friend and the joys of opening our lives to others who live beneath the same sun. (Goodreads.com)
The inaugural BCTC Common Read Program is dedicated to the memory of Dr. Sandra Carey
Meet Your Legislator
November 14, 11am-12:15pm
Cherlynn Stevenson, Mark Hart, Les Yates, George Brown, Jr., Former Legislative Interns: Mishonda Bush and Brack Duncan
Cooper Campus, Academic Technology Building Atrium
Nepantla Art Exhibition
October 1 - November 15
Newtown Campus, Classroom Building, 2nd Floor Atrium Gallery
Part I of the Nepantla art exhibition will feature works of art created by youth and young adults of the Latinx Leadership and College Experience Camp (LLCEC). "Nepantla" is a Mayan concept referring to the tension found at spaces of convergence where transformation, cultural exchanges, and the birth of something new are possible. The LLCEC provides Latinx and immigrant youth and young adults an immersive college, career, leadership and social justice experience. Participants are empowered through community building, artistic expression, and other cultural activities.
Mountain Top Removal
Tuesday, October 22, 11:00 a.m. - 12:00 p.m.
Tammy Horn Potter, KY State Apiarist
Newtown Campus, room SEC 107
Limited Seating: Food Served, Giveaways
Same Sun Here Author Event with Silas House and Neela Vaswani
Tuesday, September 24, 9:30am-12:00pm
9:30 a.m.-10:30 a.m.: Othering: a Conversation with Silas House and Savannah Sipple
11:00a.m.-12:00 p.m.: Reading, Conversation, and Q&A with Silas House and Neela Vaswani
BIACS/India Day
September 21, 4:00-8:00pm
Moondance Amphitheatre, Beaumont Center Circle